FREE SHIPPING NATIONWIDE!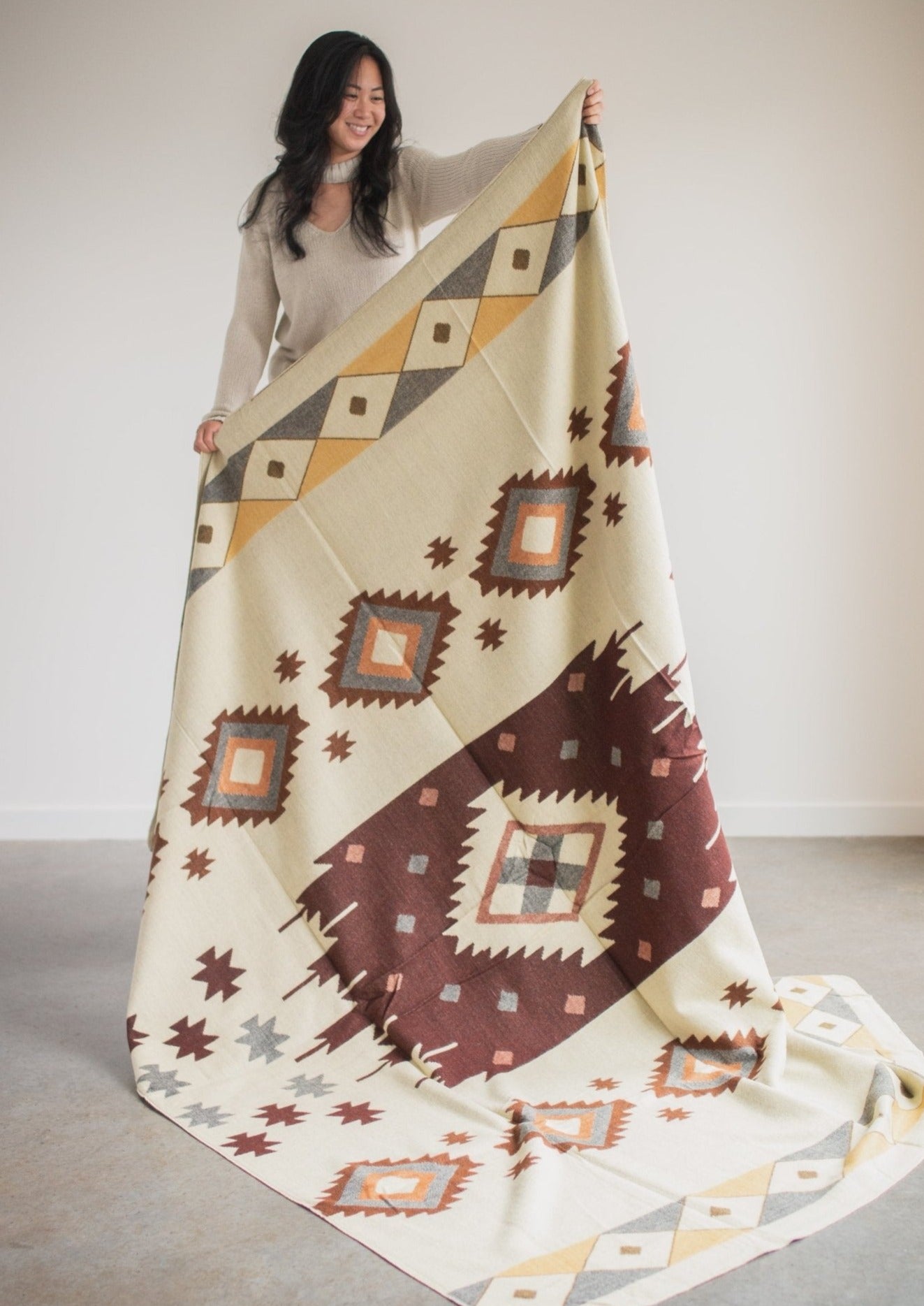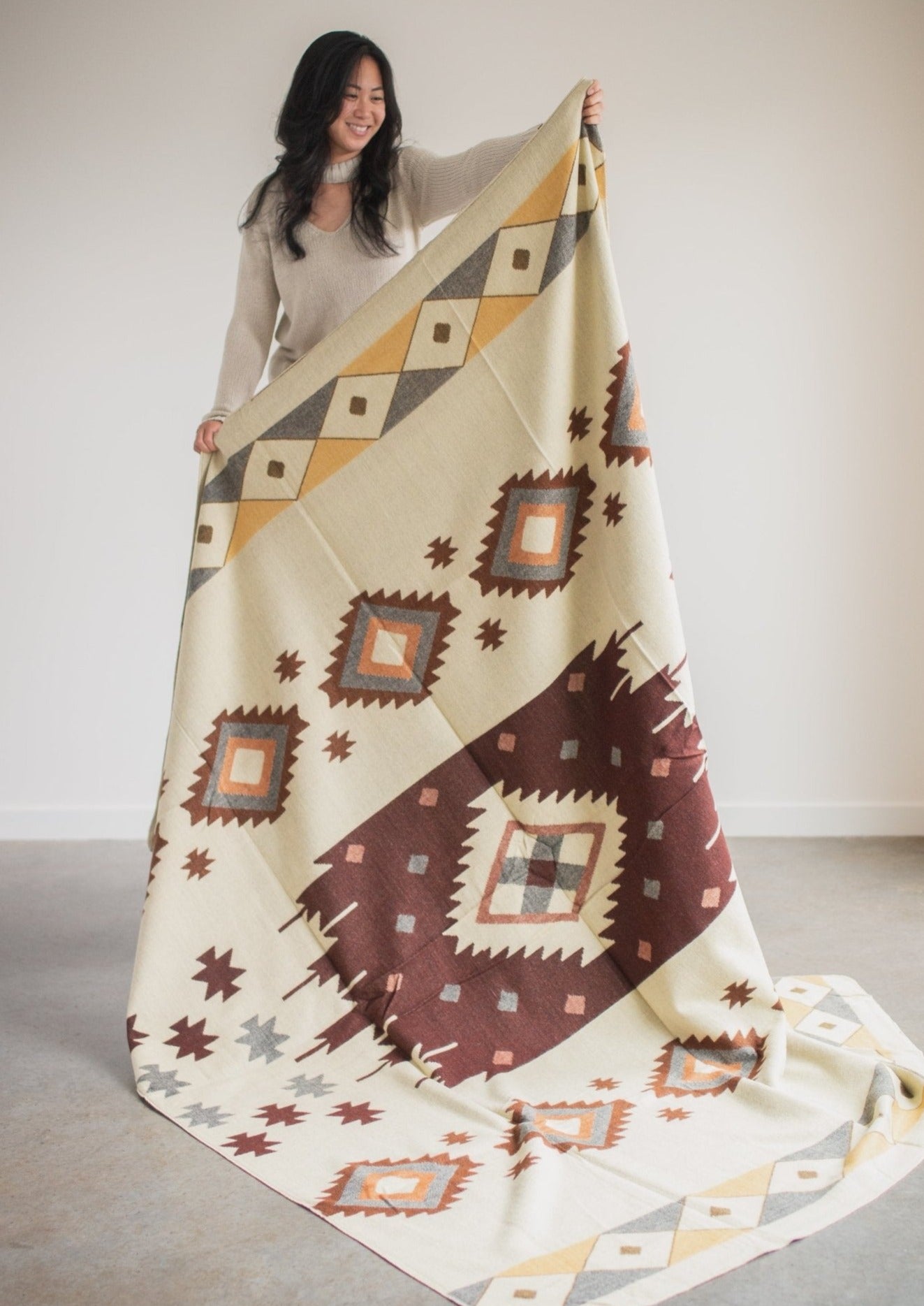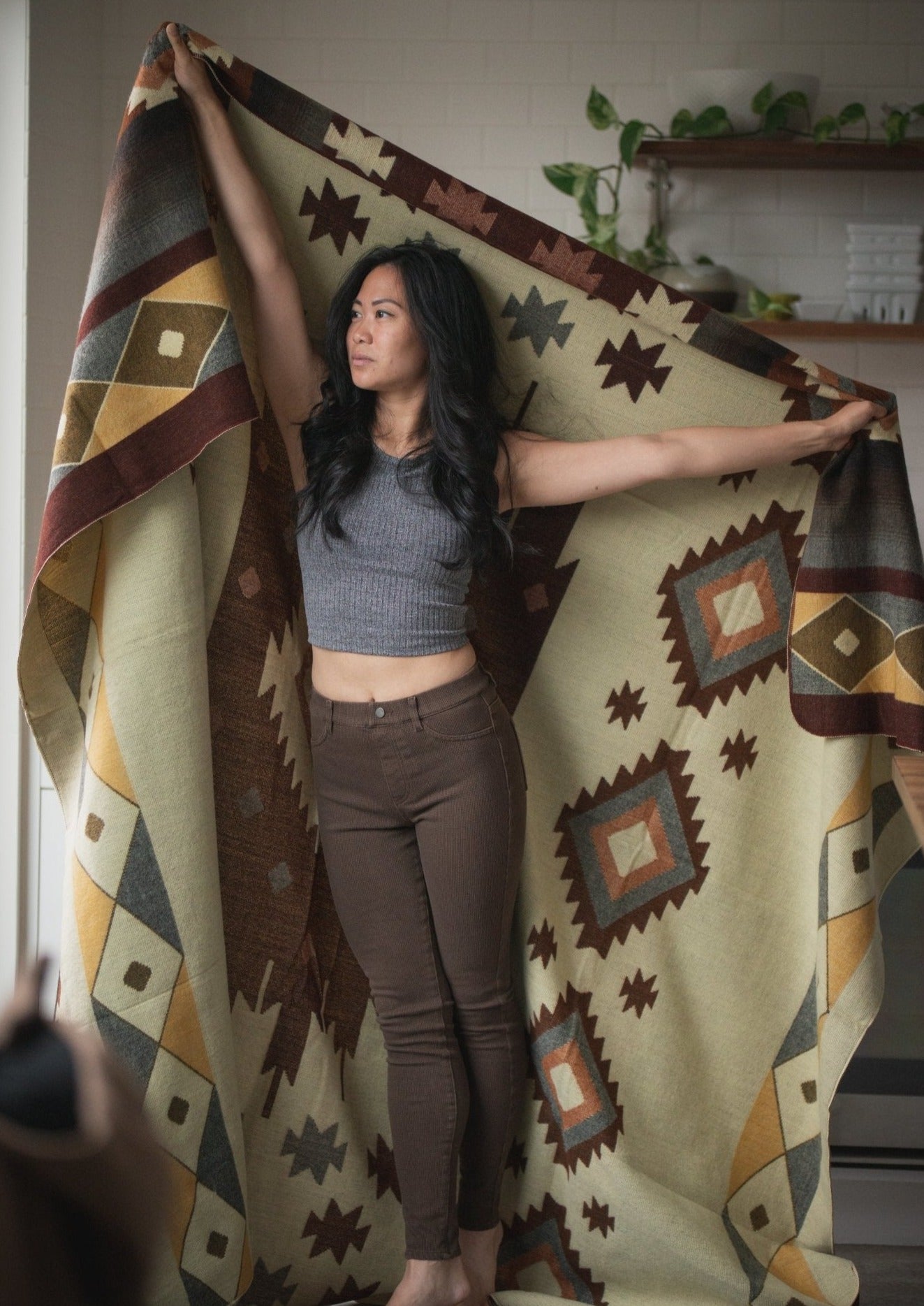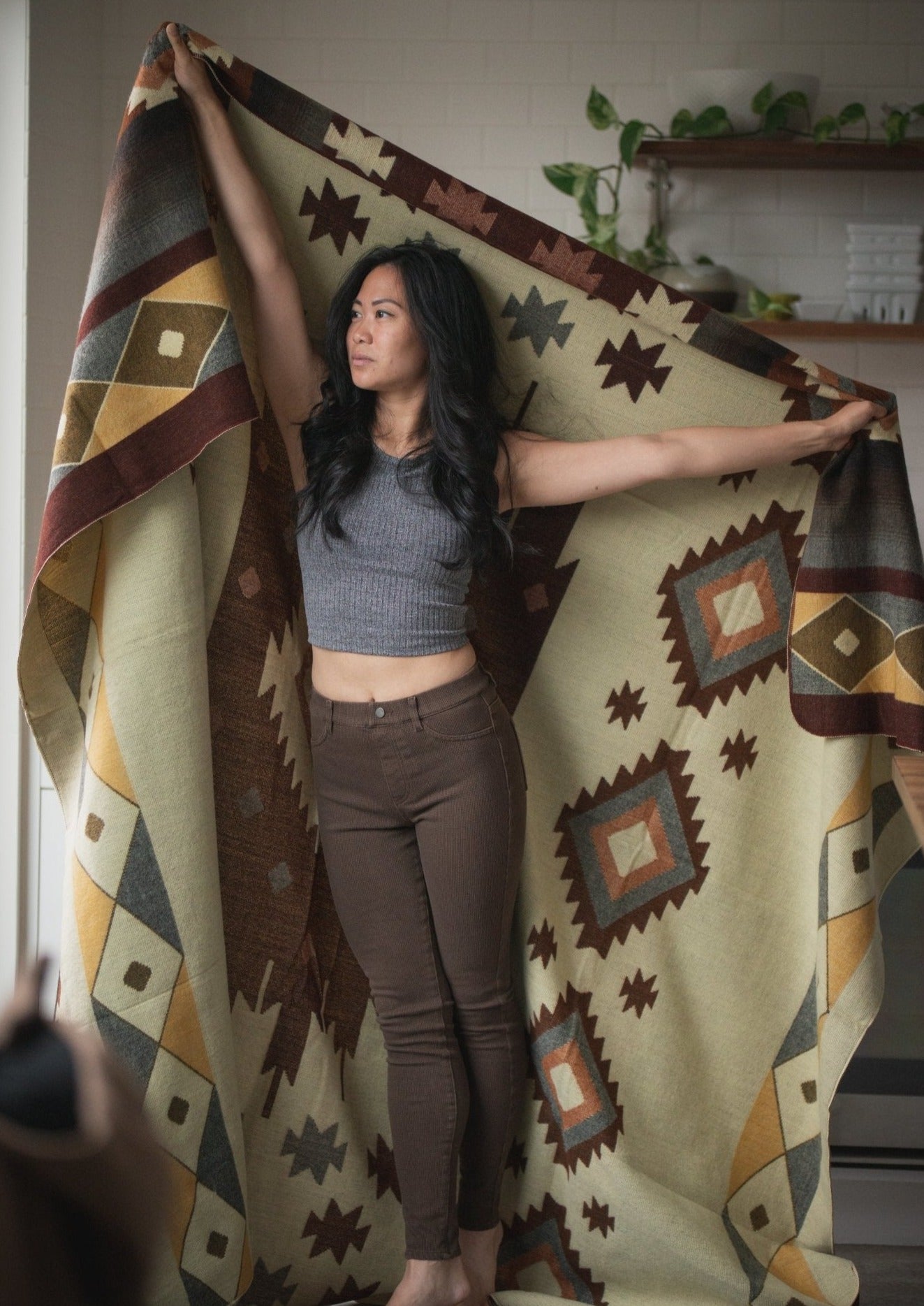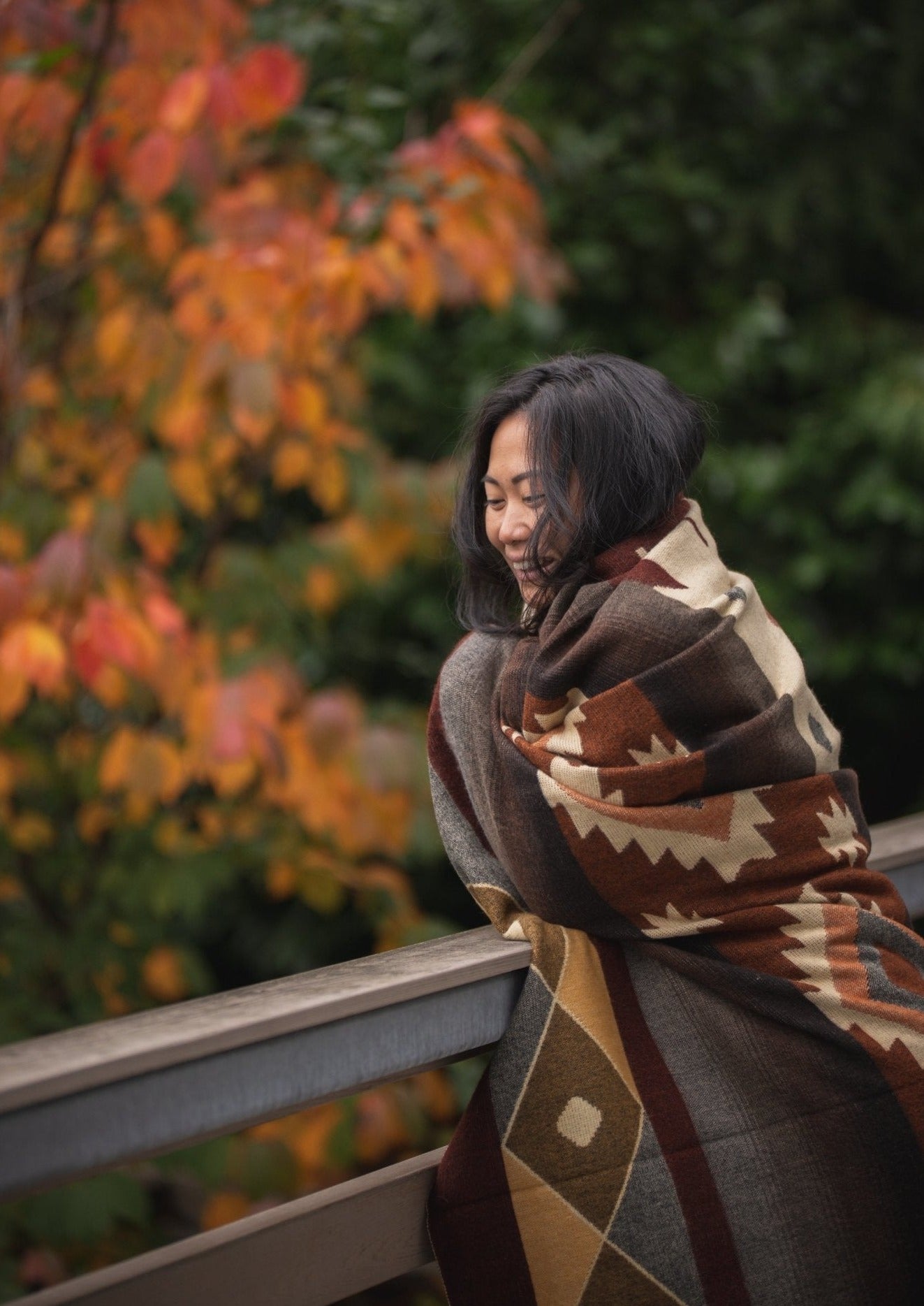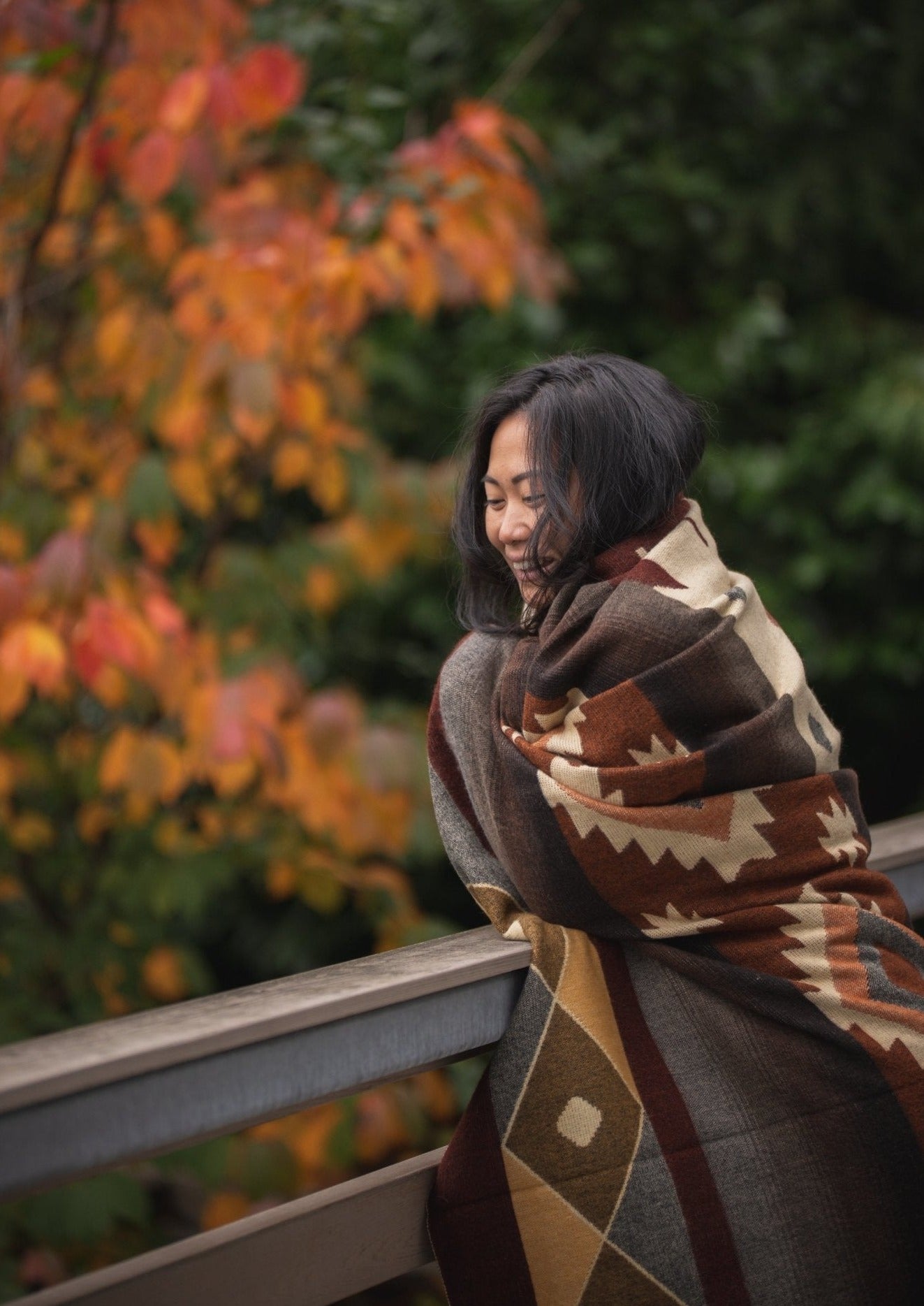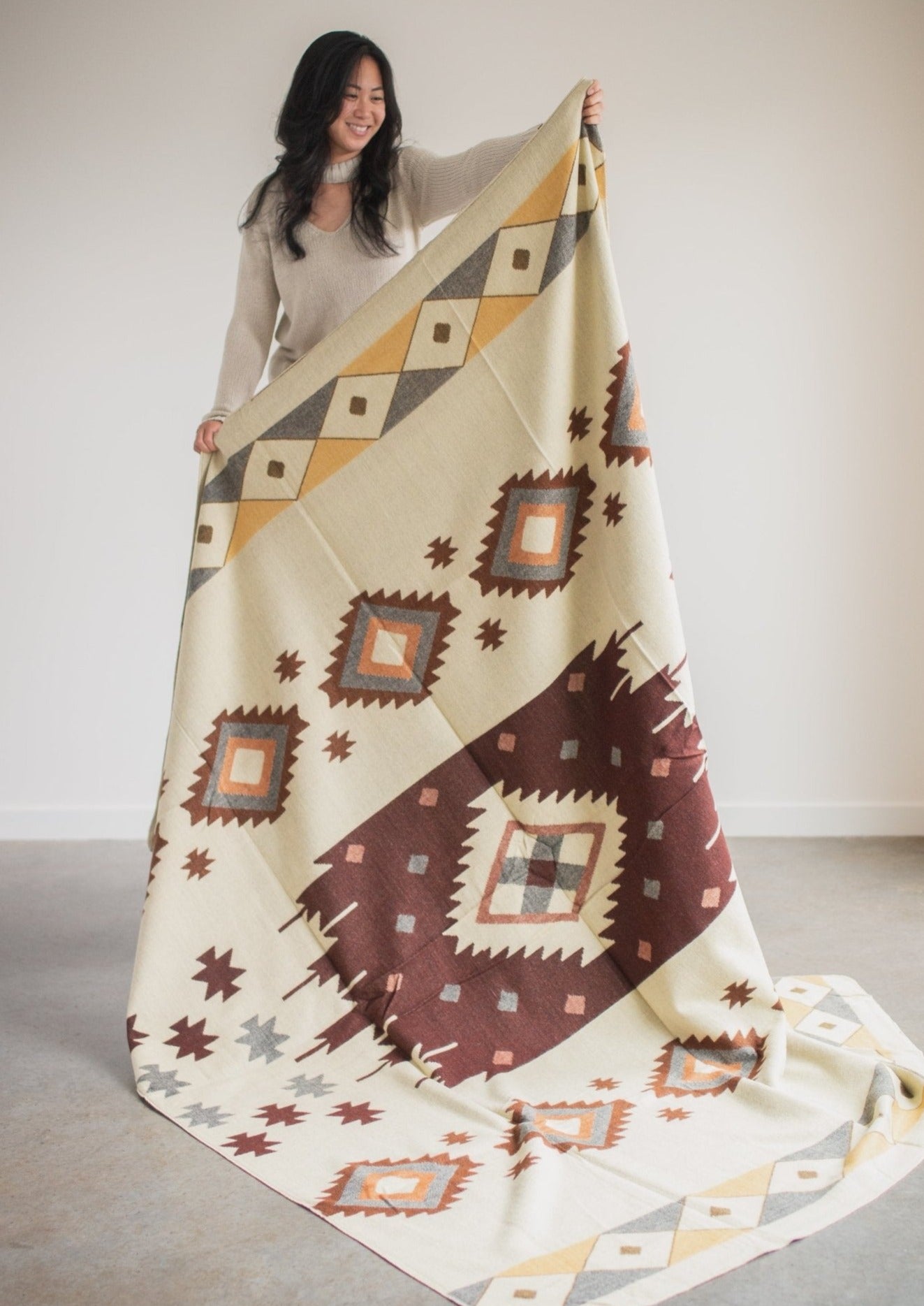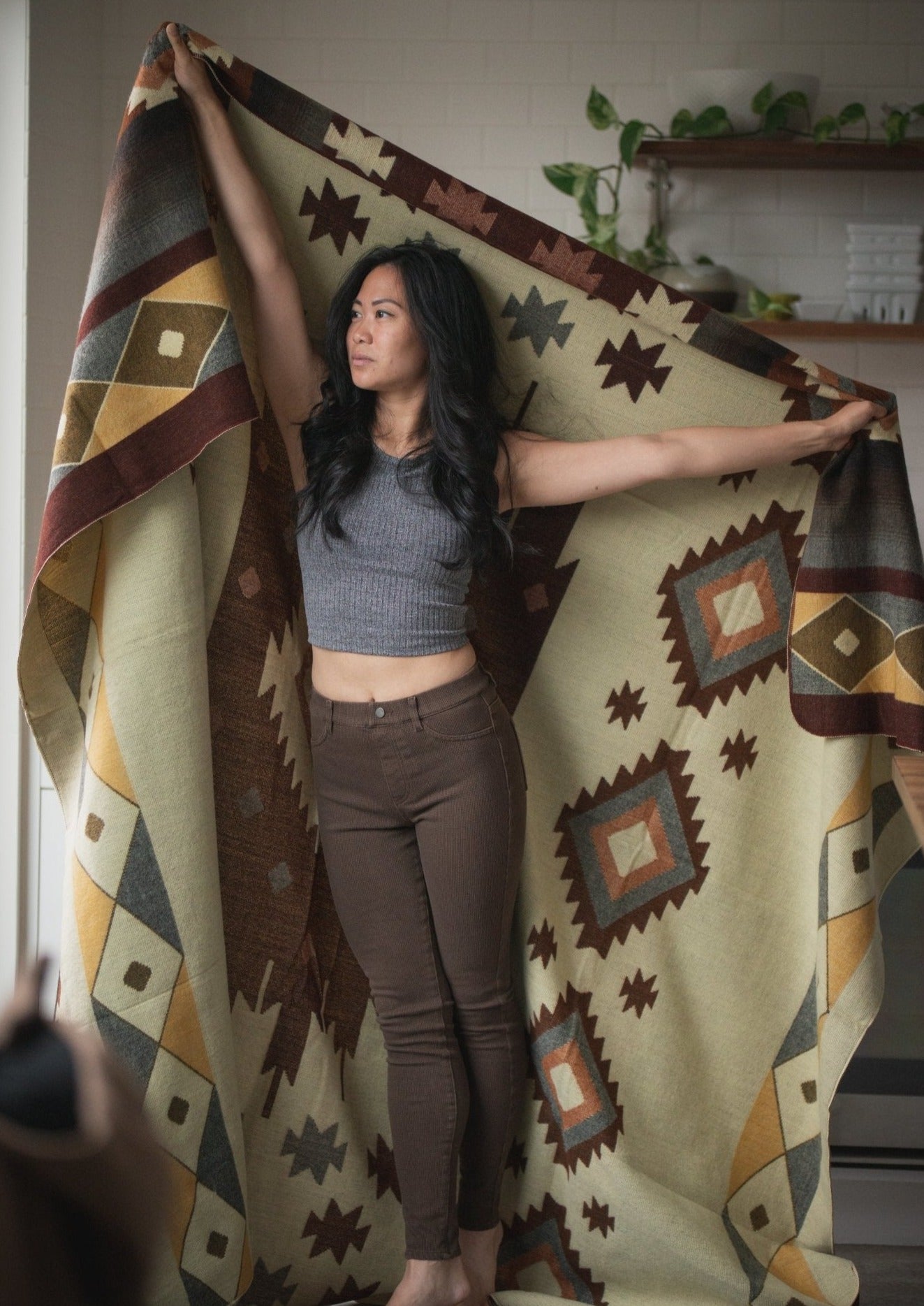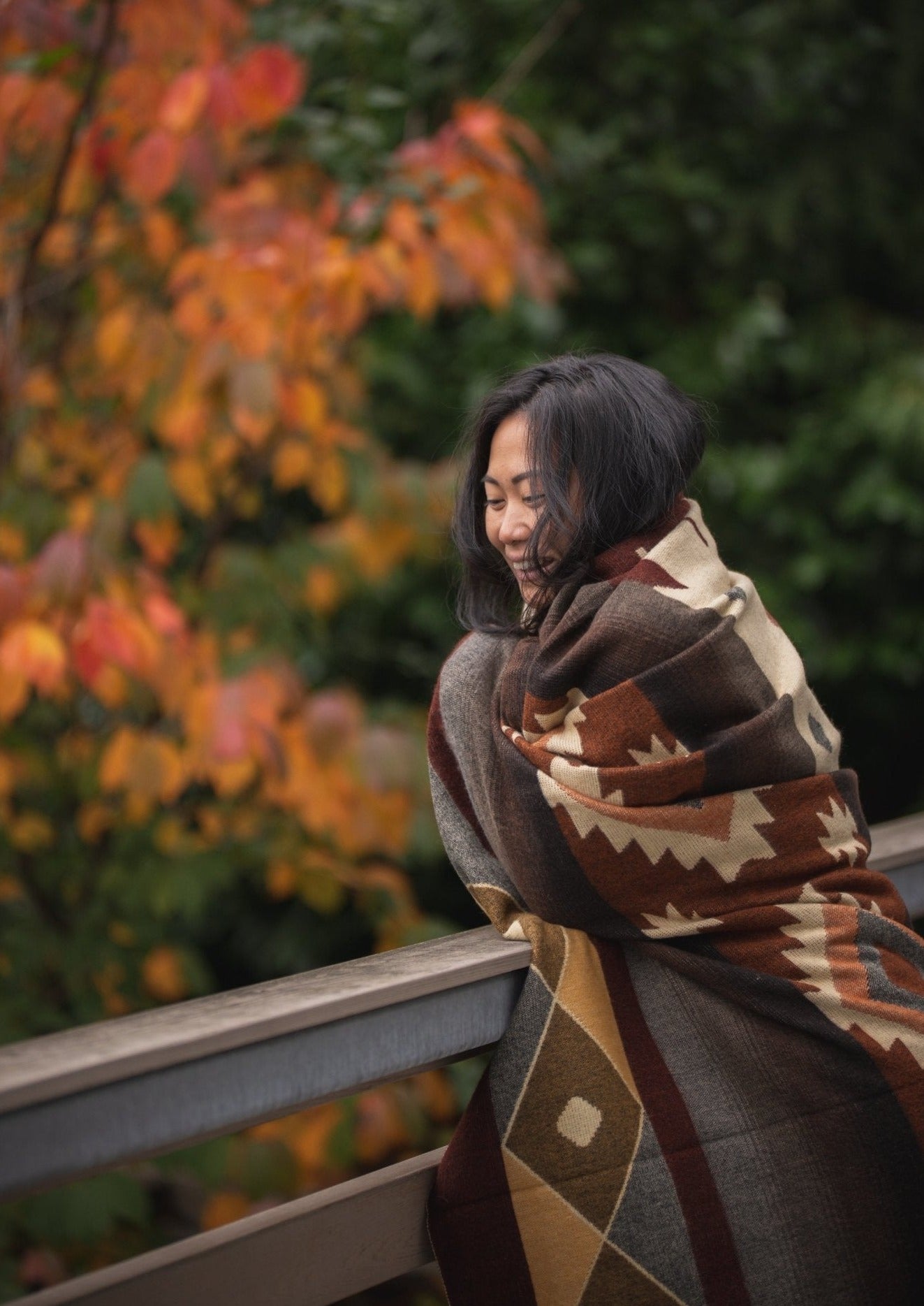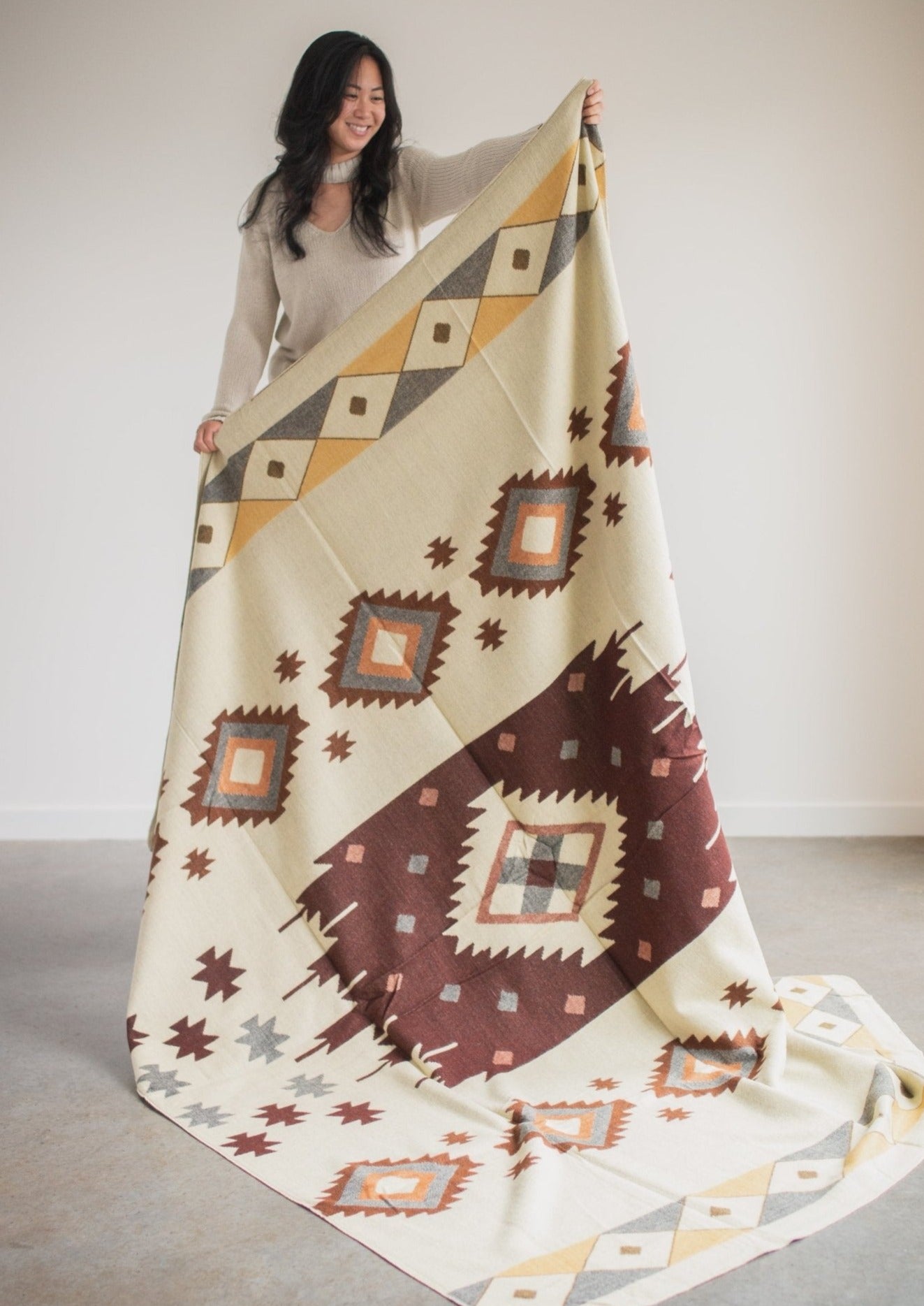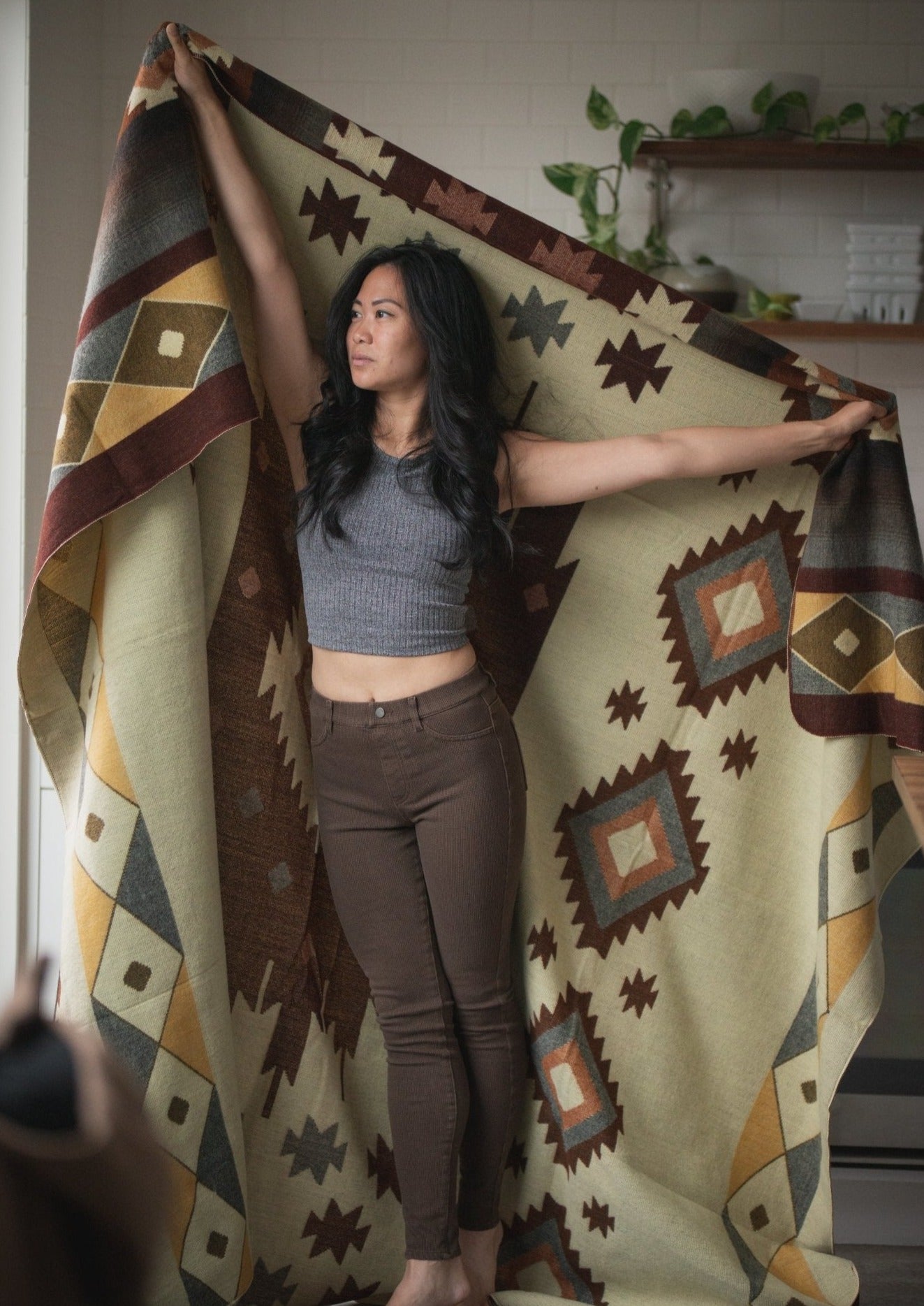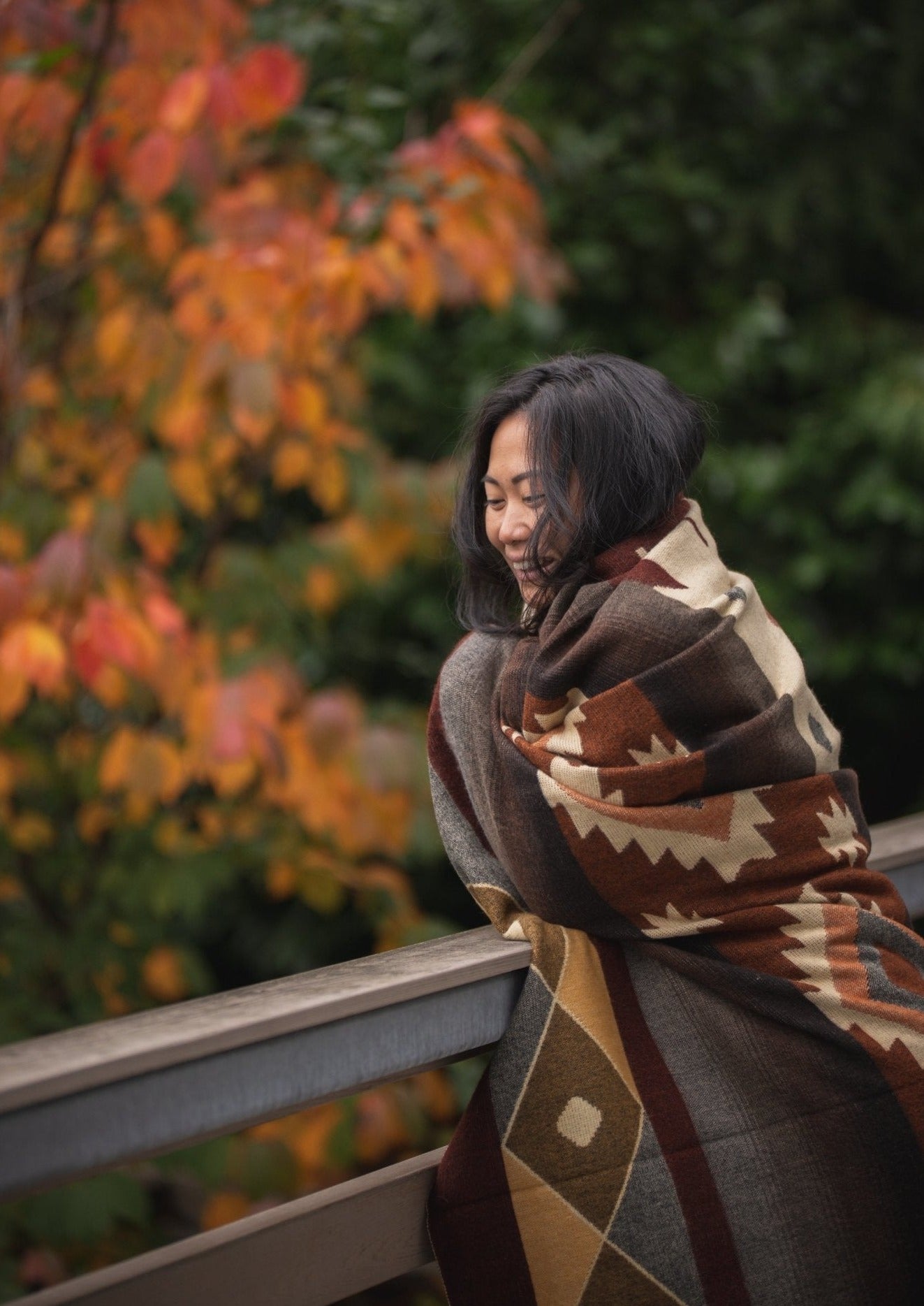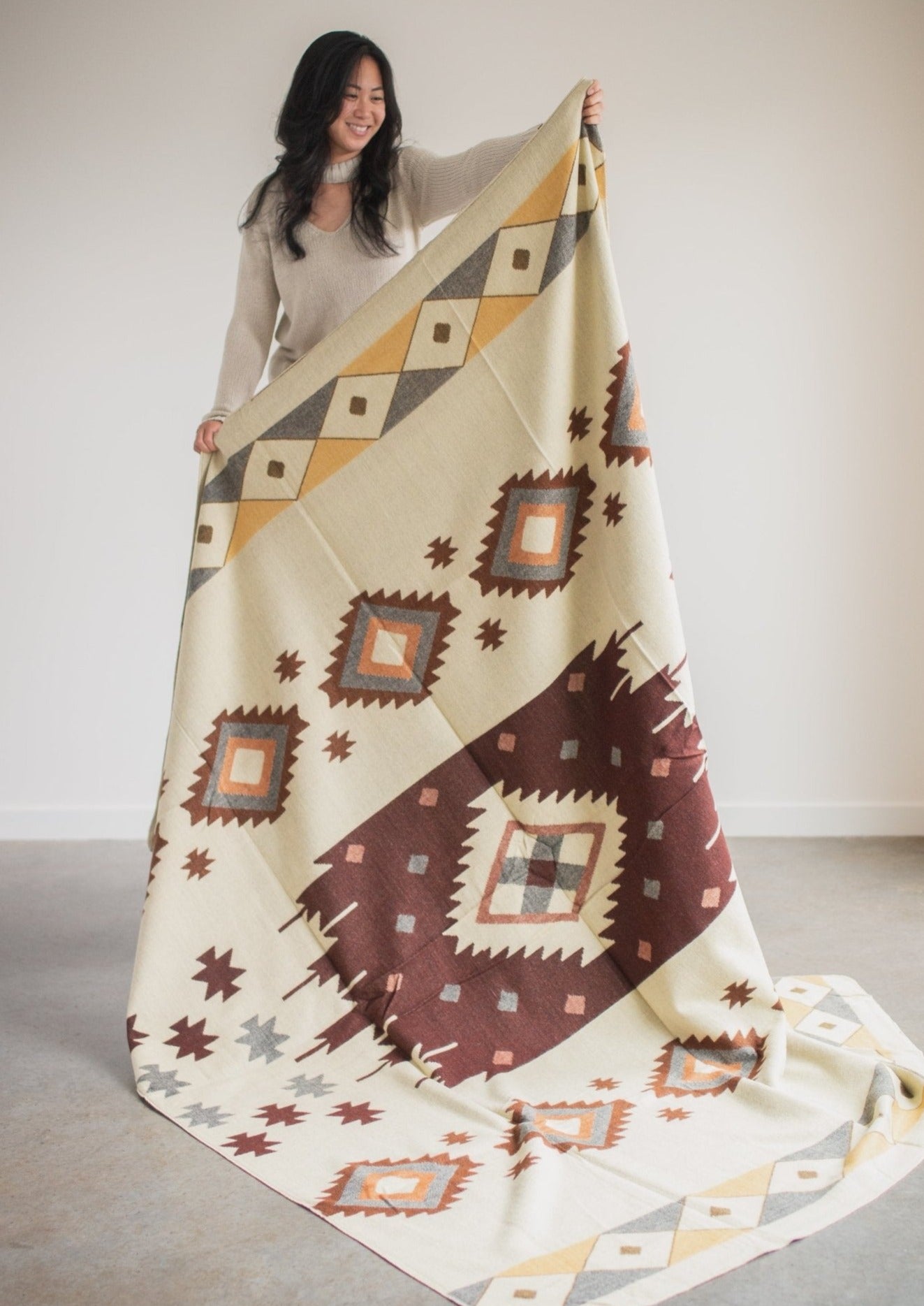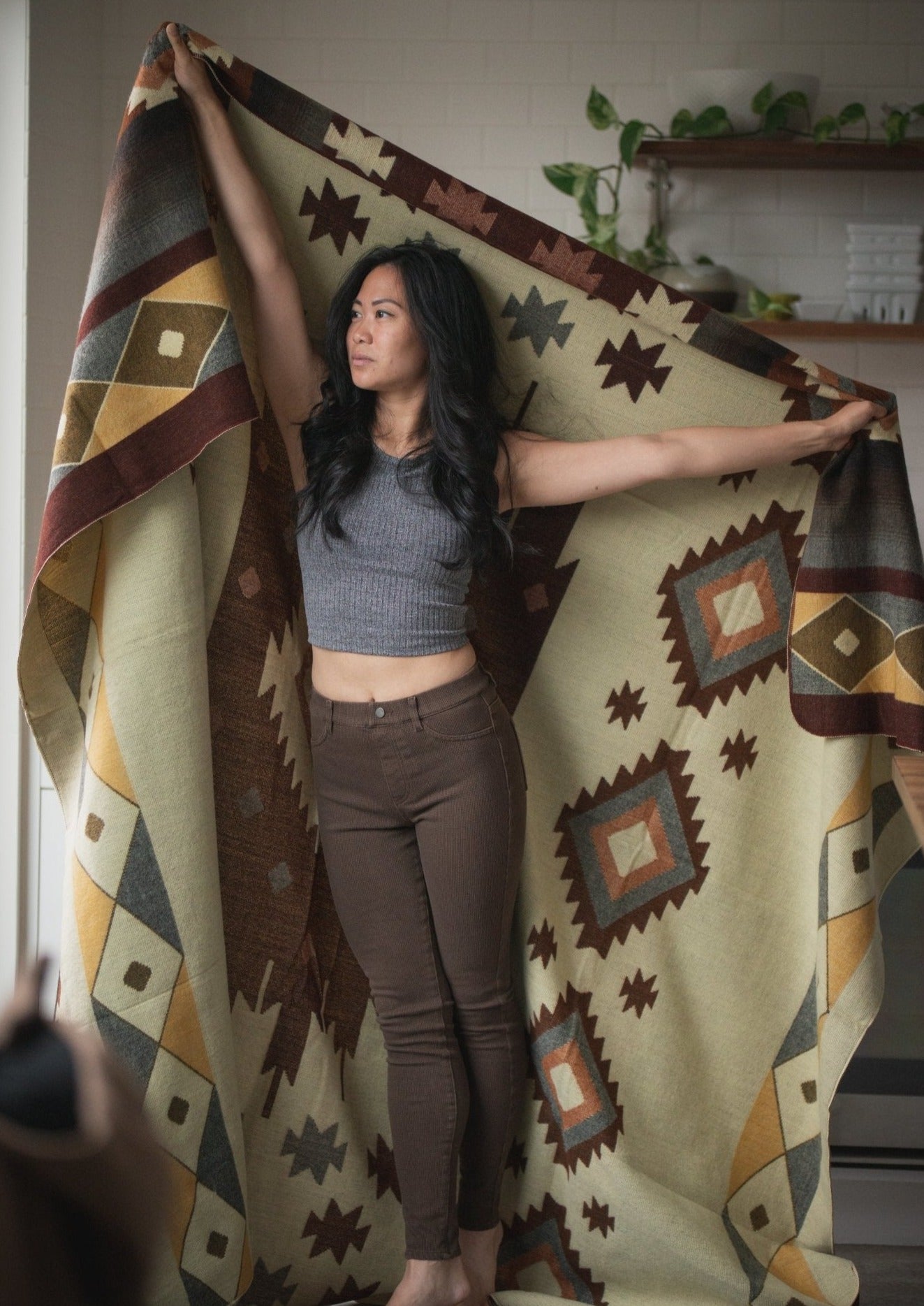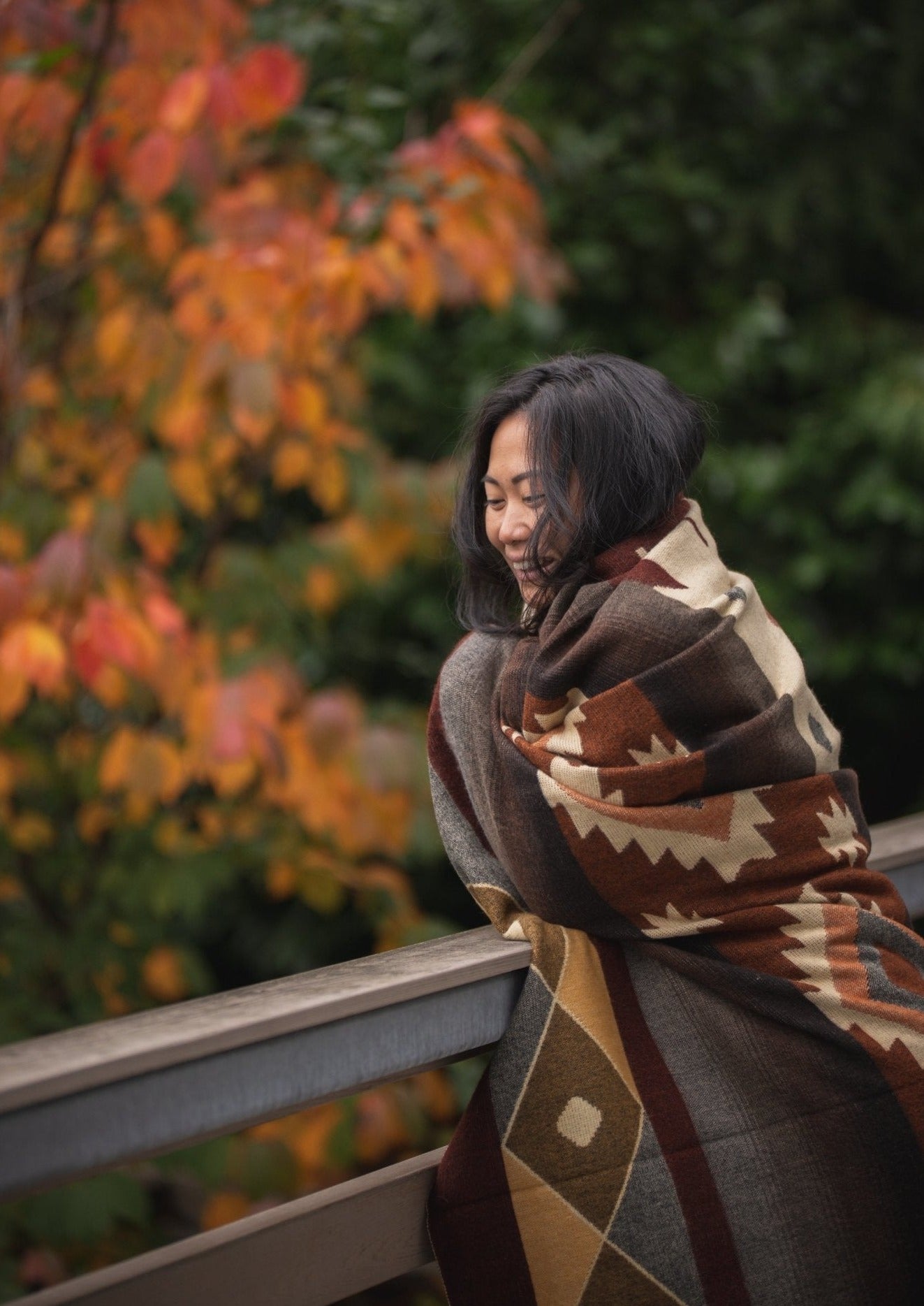 SOFTEST reversible blanket, handmade in Otavalo, Ecuador.  I traveled to meet these artisans Winter of 2019 and have sustained a working relationship ever since.  This blanket will not disappoint.  50% Alpaca and feels like a cozy, soft texture. Alpaca fiber's have microscopic air pockets that regulate temperature, keeping you warm, but never hot. This blanket lays sharp as a bedspread or casually cozy up on the sofa watching your favorite flicks this winter. 
Our number one gift recommendations this holiday season. 
Size: 6'5" x 7'3" Perfect for a Queen Size bed. 
For ultimate care, wash cold and hang dry.  
Free domestic shipping, always!
Stuff You Want to know
We offer free shipping on all orders within the continental US and flat rate shipping to Alaska and Hawaii. Orders are typically fulfilled and shipped to your door within 2-4 days from placing your order.
Customers in Portland, OR can opt for local pick up at one of our two retail locations; Urbanite + Origin Story. We do not ship internationally.
As our products already made a long trip to get here, we'd like to minimize the environmental impact of shipping by keeping them closer to home. 
Modern Myth supports independent artists and female cooperatives by purchasing directly from the makers, ensuring fair pay, safe working conditions, and the preservation of an ancient craft.
The Berber weavers are not just skilled craftswomen; they are storytellers, embedding the rich narratives of Morocco into every knot and thread. With an ancestral heritage dating back centuries, these artisans are the guardians of a legacy that continues to thrive in the intricate patterns and vibrant hues of their creations.
Beyond the artistry, our commitment to sustainability is woven into the fabric of each rug. Embracing eco-friendly practices, our artisans utilize locally-sourced materials and dyes, ensuring a minimal environmental footprint. 
The art of weaving is not merely a skill; it's a lifeline that sustains families, fosters education, and preserves the essence of Moroccan identity. By choosing a rug from Modern Myth, you become a part of a movement to preserve cultural heritage and empower communities. 
Machine wash cold on gentle cycle and air dry for long lasting vibrancy.
We offer returns on all products within 7 days of receiving your order. You can opt for a refund or store credit. The customer is responsible for the cost of shipping both ways for returned items.